The Change To Entrepreneur – Are You Ready?
When you first decide to become an entrepreneur, you may do it for negative reasons, such as "I hate my job", "I never get to see my kids", "I am sick of working for idiots", "I don't have the money or the time to do what I really want to do", or "I'm just making someone else rich while I work my butt off". These negative things can be good in that they show you what you don't want. This should lead you to ask "What DO I want?" So, you come up with "I want to do work that I love", "I want to be able to spend time with my kids", "I want to be my own boss", etc. How do you get all of these "wants"?
Eventually you come to the conclusion that having your own business is the way to go – being an entrepreneur is the path to getting all of those wants. You begin to look for business opportunities and may even start to study some books on business. Or you may already have an idea regarding the kind of business you would like to have and start to search for ways to get that business set up. You may start and fail at a number of businesses, but you keep searching, knowing that this is the right way to go – you just haven't found the "right" business yet.
What you need to discover is that in order to become a successful entrepreneur, you must change – on many levels – to ultimately be successful. It's much more than simply learning about business, and then doing it. When you decide to go in to business for yourself, you must face all of the many facets to your being, some that were never addressed before as an employee. You must face the entire, YOU.
The journey of entrepreneurship encompasses an entire spectrum of personal growth. The many areas in which you will need to grow and change include:
Mental – this includes things such as education in many areas, business vision, systems development, and computer skills.
Spiritual – you need to examine what's in your heart and discover what truly is important to you – discover what you are passionate about and then find a business model that supports bringing your true passion to the world. This is the basis of the "why" for your business.
Emotional – you need to create the emotional mindset of the entrepreneur, which is vastly different than that of an employee – you need to learn the think the way a successful entrepreneur thinks and adopt a positive emotional mindset that will propel you to success.
Social – your interpersonal skills will need to be honed, as the entrepreneur, even in a single-person business, never succeeds alone. It is vitally important to develop the communication skills that will allow you to make the connections that will help lead to your success.
Physical – In order to ensure that you are on top of your game in the first 4 areas, you need to take care of yourself through nutrition, exercise, and proper rest. Taking care of your body helps you to feel great and contributes to positive results in all of the above areas.
Change is the Prelude to Growth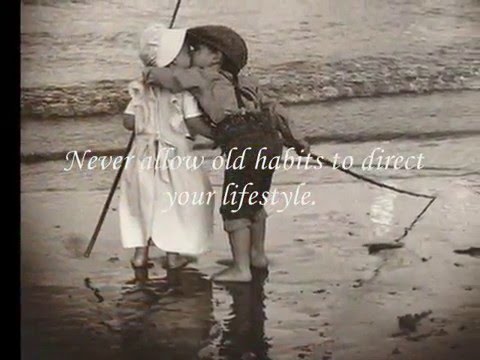 "You'll never know what you don't know until you get there." –Lori Tisot
"You miss 100 percent of the shots you never take." –Wayne Gretzky
"If we don't change, we don't grow. If we don't grow, we aren't really living." –Gail Sheehy
"They must often change, who would be constant in happiness or wisdom." –Confucius
"You must be the change you wish to see in the world." –Mohandas Gandhi
"The key to change… is to let go of fear." –Rosanne Cash
"Nobody can go back and start a new beginning, but anyone can start today and make a new ending." –Maria Robinson
"Be not afraid of growing slowly, be afraid only of standing still." –Chinese Proverb
"Change is inevitable – except from a vending machine." –Robert C. Gallagher
It's the Journey of a Lifetime. Are You Ready For the Change?
Feel free to leave any questions, ideas, and feedback below. I love to hear what you have to say. If you found this post helpful, please share it with your Twitter and Facebook friends by clicking on the share buttons, or if you have other bookmark accounts, please click on the any of the sharing icons below and share! I deeply appreciate it!! Thanks so much for your time and attention!
To Your Success!
Related Posts:
coded by
nessus